St. Madeleine Sophie Barat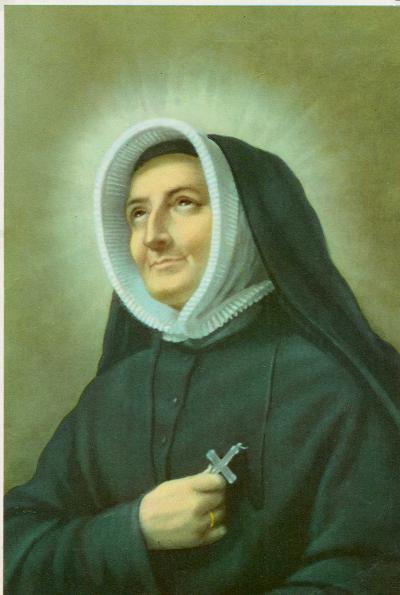 When our late Bishop Gibbons attended the canonization of St. Madeleine Sophie Barat in 1925, he probably never thought that a Church in his diocese would bear her name.  However, when a new parish was established on Carman Road in Guilderland, the choice of naming it in honor of this newly canonized Saint must have seemed appropriate.  Our congregation has been proud to have as our patron the holy and dedicated Saint Madeleine Sophie Barat.
St. Madeleine Sophie was born in Joigny, France on December 12, 1779.  She was the third child of a Burgundy vine-grower.  As a young child, Madeleine Sophie showed unusual exuberance of life, great judgment, and common sense as well as a dedication to God.  Louis, her older brother, and a priest was responsible for her early education.
Madeleine Sophie went to Paris for further education and on November 21, 1800 she and three other postulants pronounced their consecration.  This was the foundation of the Society of the Sacred Heart and each year the anniversary is observed with thanksgiving by her spiritual daughters.
In 1802 this group of women went to Amiens and Madeleine Sophie became their superior, as well as the director of a school for girls.  Later in Grenoble, a second house of the Society of the Sacred Heart was founded.  Mother Barat labored for over sixty years to promote her schools and in training her nuns.  She sought to establish Christian ideals in children who came from the court circles and who were the result of post-revolutionary society.  Mother Barat devoted her life establishing her congregation.
On May 25, 1865, the Feast of the Ascension, Madeleine Sophie Barat died at the age of 85.  Her body, incorrupt, is in Jette, Belgium.  She was beatified in 1908 and canonized in 1925.