Regional Food Bank Service Activity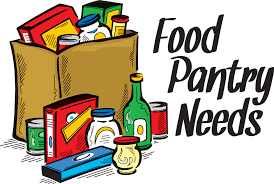 Note:  Due to the continuing COVID-19 Pandemic we will not be having Giving Trees at St. Madeleine Sophie or St. Gabriel the Archangel. 
St. Madeleine Sophie Church
Donations of nonperishable food items are needed.  Hams are also needed and may be brought to the rectory during office hours 9-5  Monday-Friday. All Items are due by December 16th. Gift cards are needed so families can purchase gifts for their children. Gift cards can be brought to the rectory during office hours, put in the collection basket or placed in the wall-mounted black box in the gathering area. 
St. Gabriel The Archangel Church
Grocery gift cards or monetary donations in any amount for Christmas dinner for area needy families is needed. The deadline for donations will be Dec. 12. Please place your donation in the church collection basket or drop off at the parish office. Make sure to indicate FOOD BASKET DONATION – on your envelope. 
Gift card donations to any local store in the area are needed as we have partnered with the Mohonasen Teachers Association (MTA) and this year, for the first time, Northern Rivers Family of Services/Home for Children. THE DEADLINE FOR THIS IS DECEMBER 12. Donations may be placed in the church collection basket or sent to the parish office. It is extremely important to mark the envelope – GIVING TREE DONATION. 
Questions – contact Emilia Guidi (518) 355-6445 or (518) 928-4684.
Please leave a message with your contact information.
Thank You in Advance to all parishioners for their generosity!